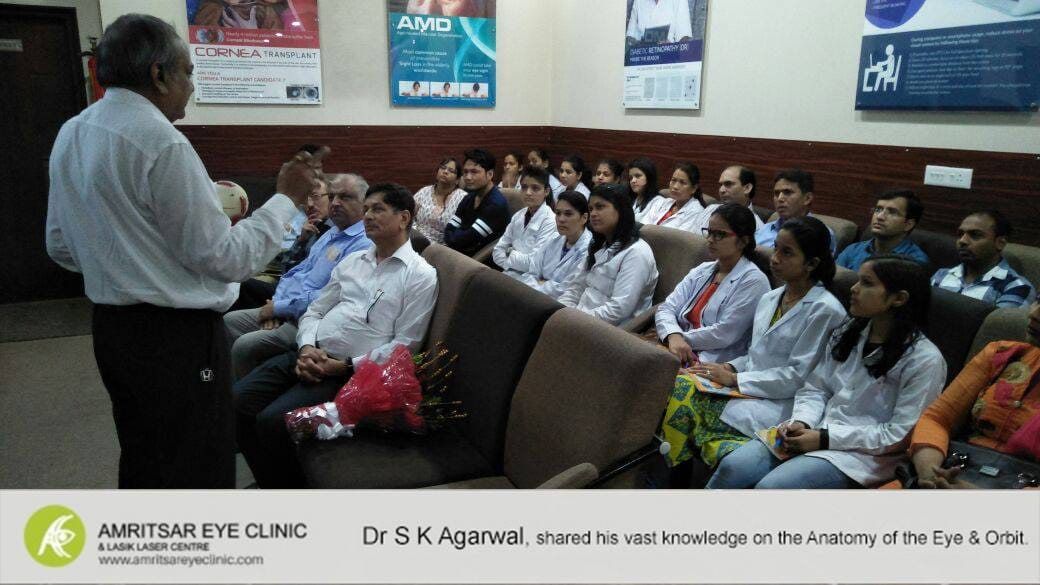 We were honoured to have Dr S K Agarwal, Professor & Head of the Dept. of Anatomy at Doon Medical College, Dehradun, with us on the 9th of August. He shared his vast knowledge on the Anatomy of the Eye & Orbit. It was a great interactive session with the hospital staff.
...
Amritsar Eye is committed to reach every organized and unorganized sector to fight against blindness. So a Free Screening Camp was organized for Fortis Healthcare Dehradun. More the 100 employees utilized the free services of Amritsar Eye.
...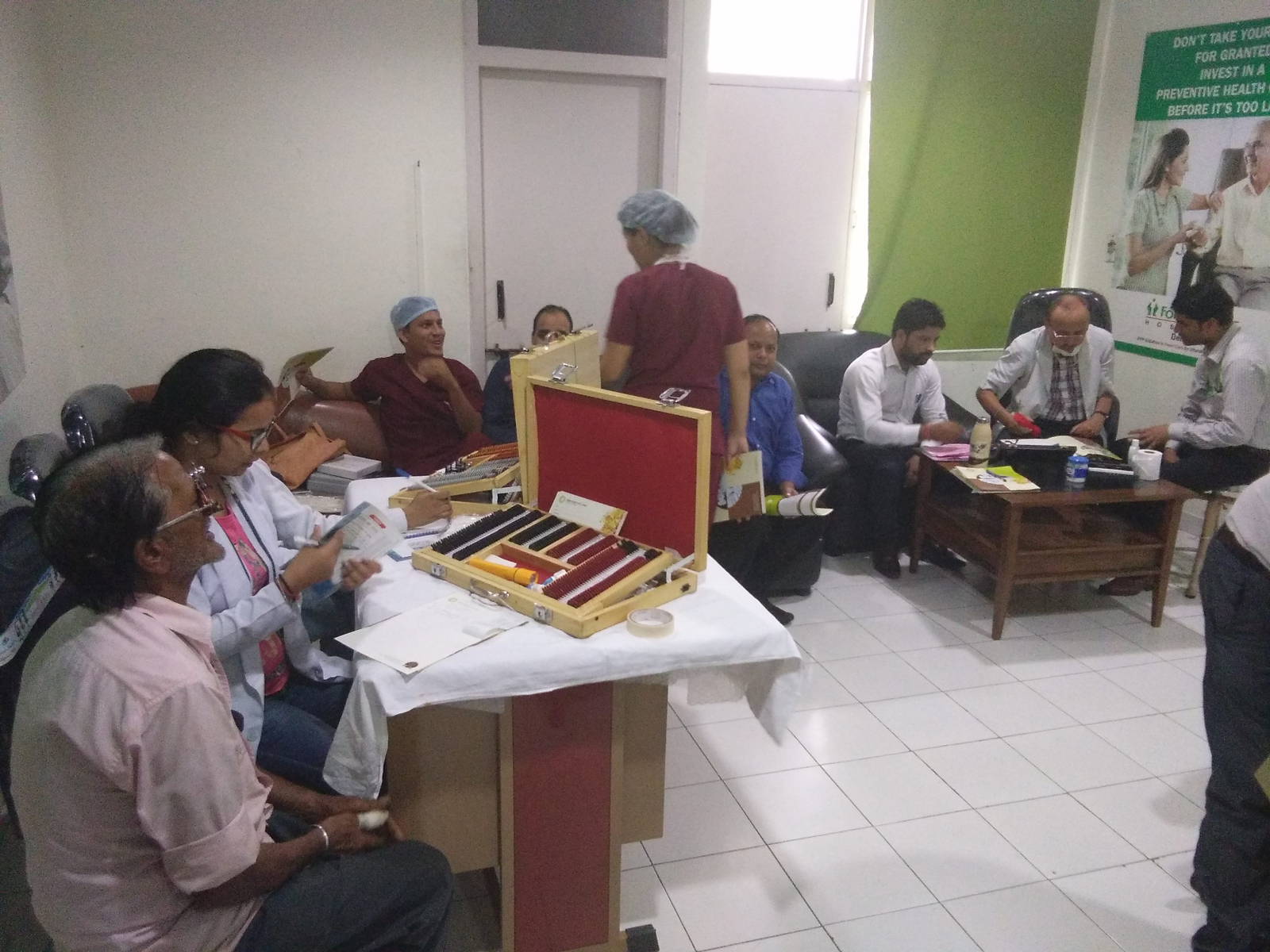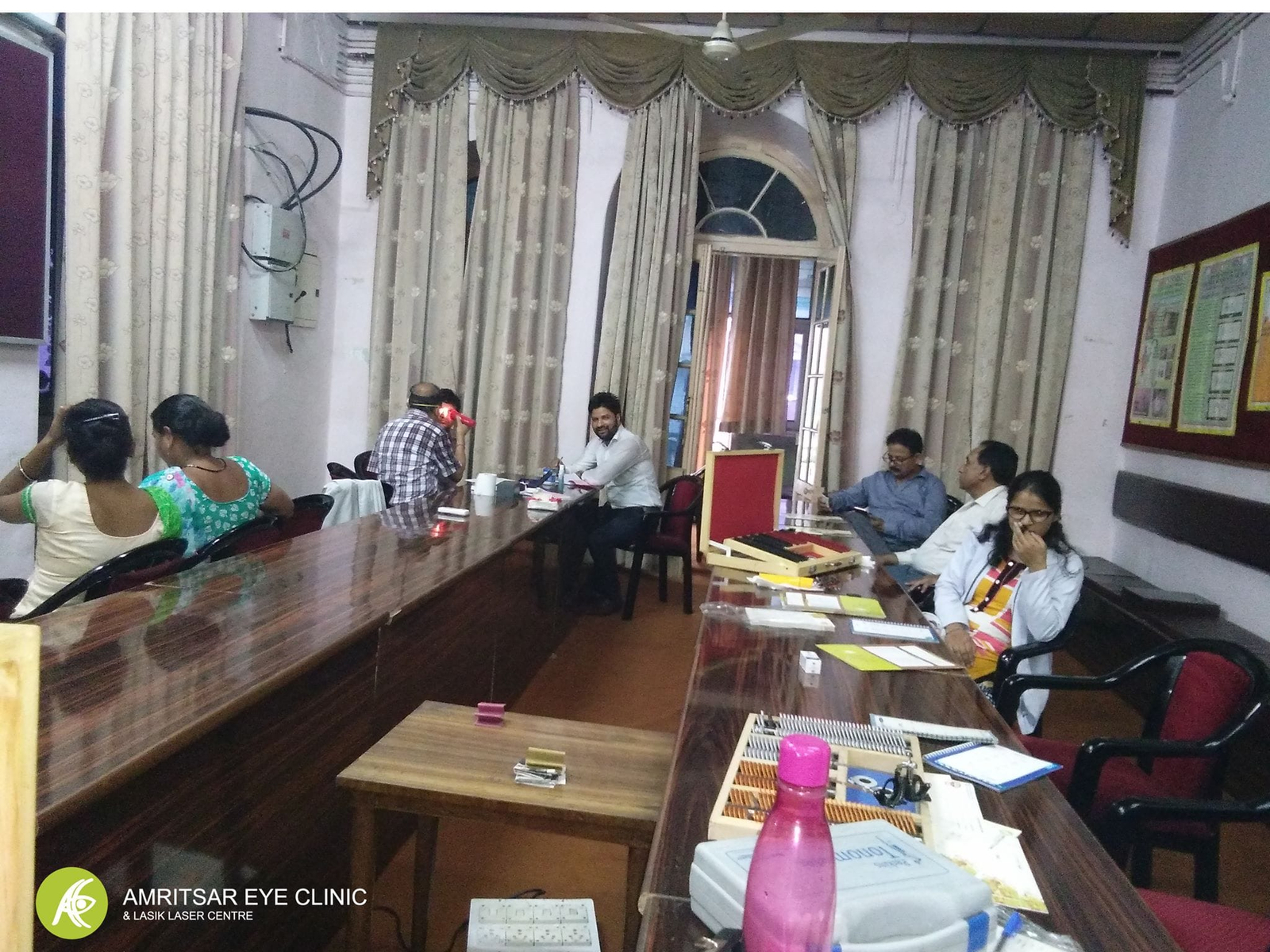 Amritsar Eye Clinic organized a free Eye Checkup Camp at Survey of India on dated 03 August 2017. All the old age and young employees avail the free consultancy by experienced Ophthalmologist. Screened Cataract, diabetic and hypertensive patients refer to hospital for to detailed checkups.
...
Amritsar Eye Clinic move one step ahead with is CSR activities, so a free screening Camp was held at Police Line Race Course Dehradun on dated 29 July 2017. More than 75 Employees underwent the Eye screening and got free consultancy from eye specialist.
...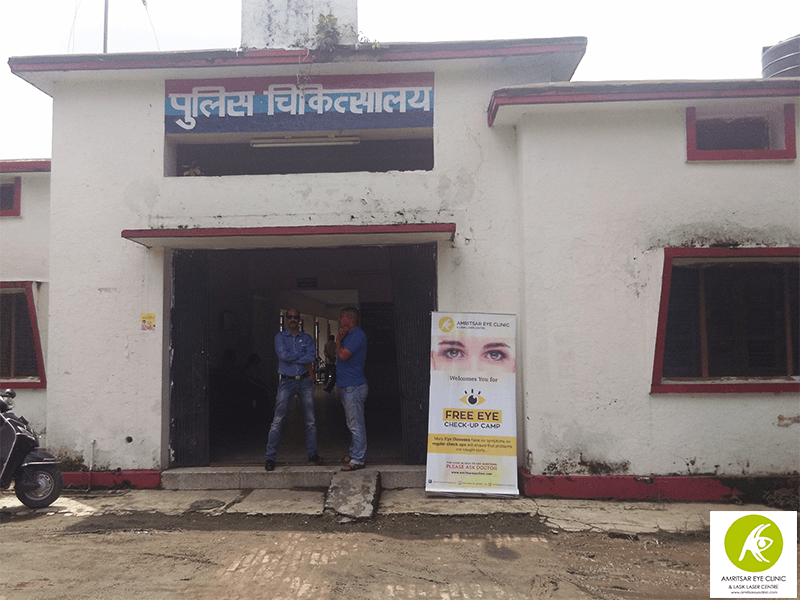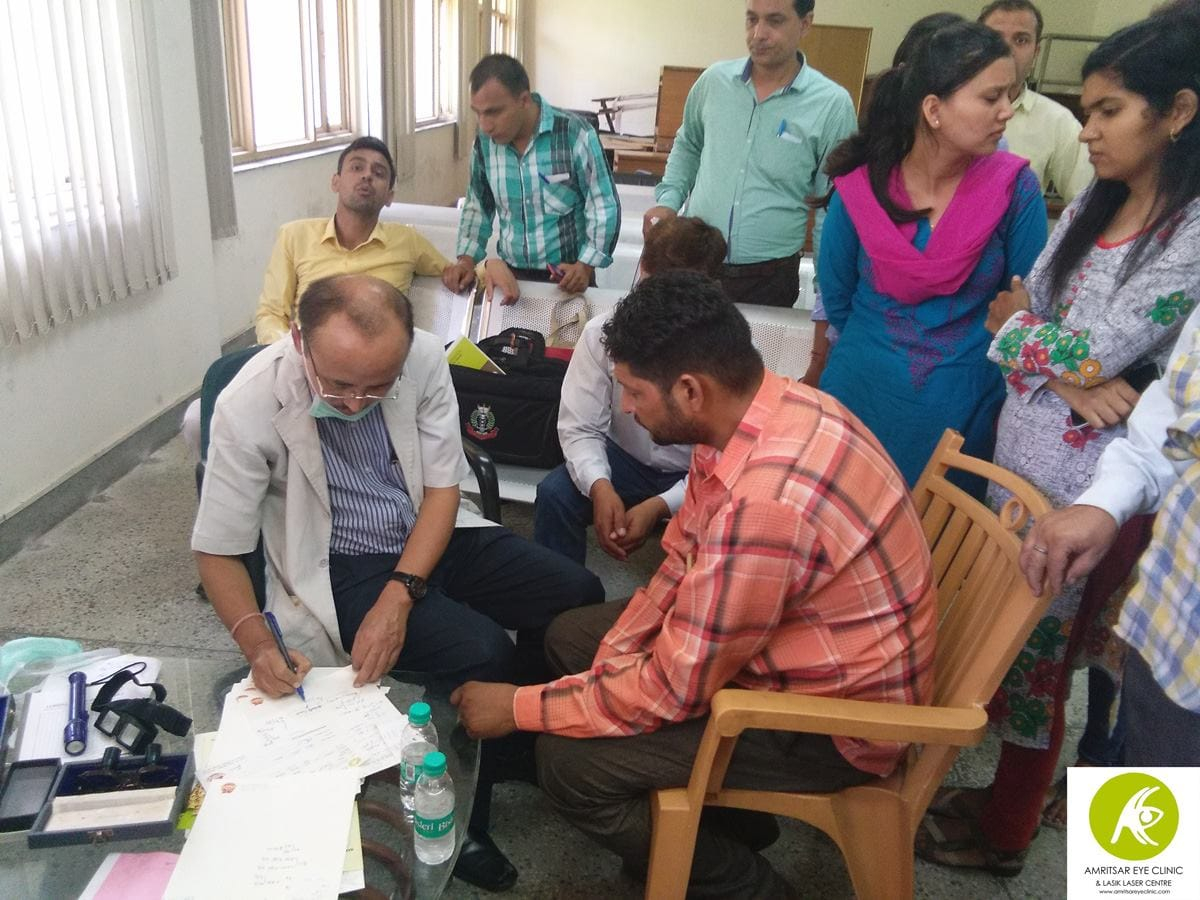 For awareness of eye disease during the monsoon Amritsar Eye clinic organized a free eye checkup camp at Uttaranchal Tourism Development Board Garhi Cantt Dehradun on dated 21 July 2017. Including Director, Administrator and more than 100 employees were screened by the ophthalmologist out of which few were found diabetic, hypotension, history of glaucoma and refractive error, cataract  and refer to hospi...
Amritsar Eye Clinic is committed to serve the society against blindness so on 05 July 2017 Amritsar Eye Clinic organized a Free eye checkup camp with the support of All Mussoorie Senior Citizen Association at Mussoorie. A teem of medical staff screened around 160 patients and  provided needful advise, Medicines, and reading glasses with the help of Association. In the camp Dr. Dinesh Sharma (Chief Phaco Surg...