The poor and needy deserve the same medical attention as the economically more well off. As its moral responsibility, Amritsar Eye Clinic tries to give back to society whatever is in its capacity. Besides providing free consultation and diagnostic facilities to many, AEC operates about 500 patients free of cost every year. There is no compromise in the technology used. In addition, a charitable free OPD is run every Thursday evening.
At AEC, we try our best to extend our healthcare services beyond our campus. Free consultation is offered to patients on every Friday morning at Jain Dharamsala, Dehradun. A number of eye camps are conducted, in the same respect, throughout the year.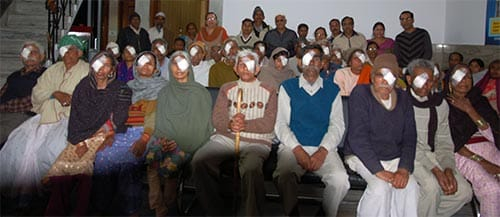 AEC has adopted a village under the government's National Blindness Control Program. Free ophthalmic services are provided to each and every member of the village. It is Amritsar Eye Clinic's ultimate desire to make this place free of unnecessary blindness.
---
Free Screening Camp at Vishnu Bhawan Haridwar by Amritsar Eye Clinic, Dehradun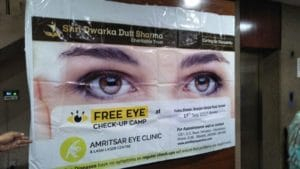 Serving with a vision to eradicate blindness from society, Amritsar Eye Clinicorganized a free eye checkup camp with the support of Vishnu Bhawan Trust, Haridwar at Nirajani Akhada Road, Haridwar on 10/09/2017. The camp was specially organized for people from the economically weaker sections of the society. A team of doctors examined more than 300 patients at the venue. Many of them found to have cataract, glaucoma, diabetic retinopathy, and other eye diseases. They were provided free advice and consultation for their condition, and also necessary medicines. Those requiring further investigations or surgery will do so at the hospital.