What is Low Vision?
Low vision is used to refer to a visual impairment who has vision >20/70 or worse than that is not correctable through the surgery, glasses or contact lenses. It is partial often characterized by partial sight; such as blurred vision, blind spots or tunnel vision, but also includes legal blindness.

Causes of Low Vision – There are innumerable number of conditions that can lead to low vision. Some common disorders include the following:
Age-related Macular Degeneration (AMD)
Diabetic Retinopathy
Advanced Glaucoma
Retinitis Pigmentosa
Atrophy of the Optic Nerve of the eye
Albinism
Nystagmus – when both eyes move in rapid jerks, involuntarily.
Symptoms
Decrease of central vision
Night blindness
Loss of peripheral vision
Blurred vision
Hazy vision
Low Vision Aids (LVA)
These are devices that can help people with visual disability see better for near and/or distance.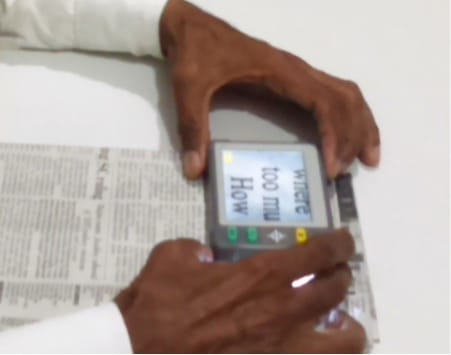 Various magnifying lenses/devices, including Dome, pocket, illuminated and electronic magnifiers can be used to provide better near vision for the clearer reading of magazines, newspapers, maps, documents and bills.
There is a large variety of telescopes including monocular and binocular telescopes, focusable and fixed designs, hand held and spectacle mounted –all with a diverse range of magnification, to help visual disabled patients with distance vision.